Metallic B.O.
I never thought it'd come to this, baby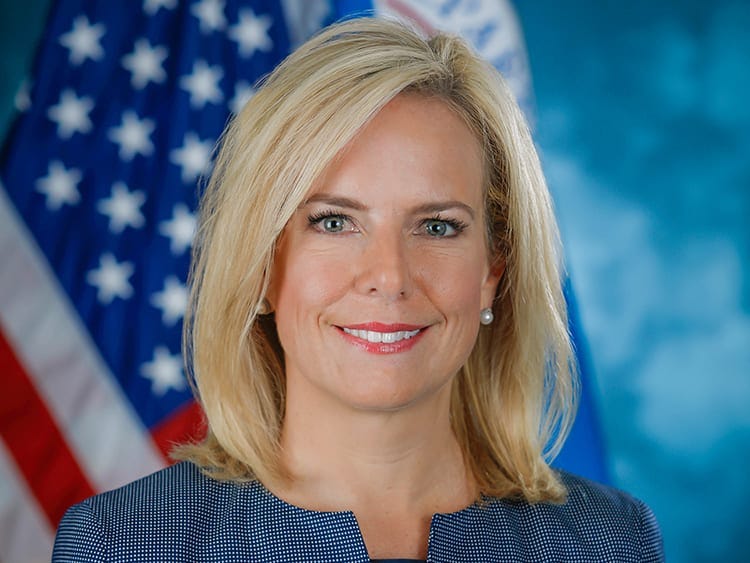 Sept. 17, 2019: New Interviews Added to The Atlantic Festival...

Updated: The Atlantic Festival, taking place Sept. 24-26, 2019, at the Harman Center for the Arts and venues across Washington, D.C.'s Penn Quarter neighborhood, has announced more than 100 speakers, , including Yo-Yo Ma; former U.S. National Security Advisor Susan Rice; former Governor of California Arnold Schwarzenegger; YouTube CEO Susan Wojcicki; General Jim Mattis; NBA commissioner Adam Silver; Michele Roberts, executive director of the National Basketball Players Association; CEO and executive editor of Rappler Maria Ressa; and Questlove...

The Atlantic Festival will also interview former Sec. Kirstjen Nielsen about, among other things, the Trump administration's immigration policy, which she implemented as Secretary of the Department of Homeland Security.
BARI WEISS: Hi, everybody. I just have to say it's so great that The Atlantic has defied cancel culture and brought me, a classical liberal Jew, to the Harman Center to interview one of my favorite women, one who has also suffered from the political correctness that is the real bane of our society, former Secretary of Homeland Security Kirstjen Nielsen.
[Pause for applause that never comes.]
So Kirstjen — here we are in the belly of the liberal media beast! Maybe you'd like to tell the folks out there something that will burst their carefully preserved bubble.
KIRSTJEN NIELSEN: Well, Bari, it's like Iggy Pop said; you're paying $1000 and I'm getting $30,000, so screw you.
[The girls giggle.]
WEISS: Kirstjen, when you were at Homeland Security, did you suffer much from the anti-Semitism of Democratic politicians?
NIELSEN: Oh, I try to get along with everybody, Bari, and I made many friends on both sides of the aisle. Privately many Democrats agreed with me that the radicals in their party were making it almost impossible for our administration to solve the immigration crisis.
WEISS: Can you name them?
NIELSEN: No.
WEISS: But I'm sure they agreed that Nancy Pelosi is quite the hypocrite to attack the administration for its treatment of immigrants when San Francisco, her own district, is literally packed with homeless people, who spread feces and disease and many of whom are anti-Semites?
NIELSEN: Yes, definitely.
WEISS: Speaking of anti-Semitism, I hoped you could you tell us a little about the Jew hatred among the immigrants, even as you offered them the hospitality of your department.
NIELSEN: Well, I will say that they didn't think much of Steven Miller.
WEISS: Classic anti-Semitism!
NIELSEN: And it's not just a problem with the immigrants, who I really can't blame because they're very simple, ignorant people, children really — well, a lot of them are literally children —
[The girls giggle.]
— but it's the Americans, the white Americans I mean, who surprised and disappointed me with their lack of class and, I have to say it, Bari, their bigotry, not just toward Jews and against their own kind, but toward me as a Scandinavian-American. It's something I thought I'd left behind in Clearwater, Florida, but here I was in supposedly enlightened Washington, D.C., being called a white b-word, which is something I heard a lot growing up in the South.
WEISS: Oh, I'm sure!
NIELSEN: But despite that I stuck to my mission, and the mission of the administration, which was —
VOICE FROM AUDIENCE: TRUMP administration!
WEISS: Excuse me?
VOICE FROM AUDIENCE: TRUMP administration! Y'all keep saying "administration" like Trump doesn't exist! Tell the people who's responsible!
NIELSEN: [Shading her eyes, looking into the audience] Questlove?
VOICE FROM AUDIENCE: TRUMP administration!
ANOTHER VOICE FROM AUDIENCE: Fuck you, you white b!
[Boos rain down on WEISS and NIELSEN.]
WEISS: It's a pogrom! [Runs away]
NIELSEN: Questlove, why won't you talk to me? I'm a big fan of Jimmy Fallon.
YET ANOTHER VOICE FROM AUDIENCE: Hey Nielsen, speaking as a Cherman-American, you suck! Hasta la vista, baby!
[A Stroh's bottle lands onstage ten feet from NIELSEN.]
NIELSEN: To the person who threw this glass bottle at my head, you nearly killed me but you missed again. So much for the tolerant left!
[CURTAIN.]