Discover more from Roy Edroso Breaks It Down
Notorious gadfly nips at feebs, dweebs, and other enemies of the Republic.
Over 2,000 subscribers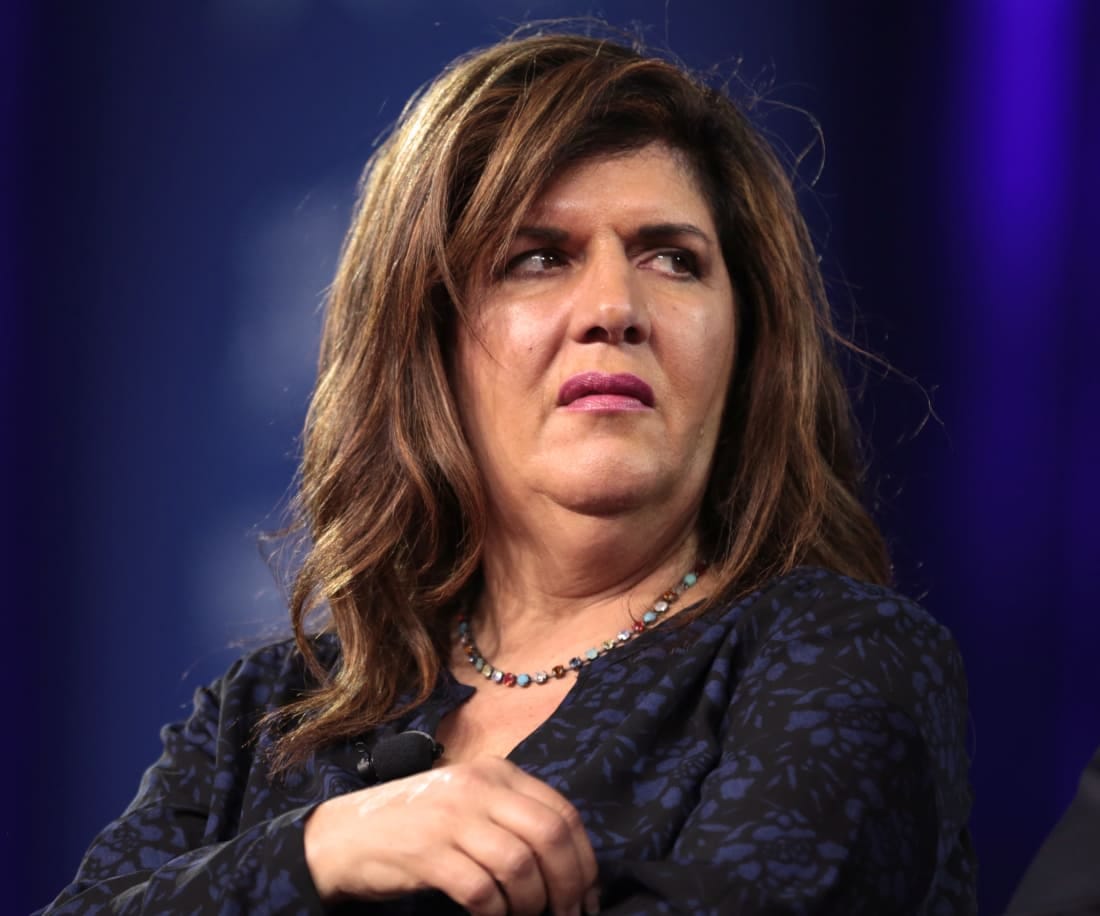 [DON'T THINK YOU CAN WRITE A SALENA ZITO COLUMN LIKE THIS ONE? IT'S EASY! FIRST, SET THE SCENE; FOR INSTANCE, HAVE AN AS-YET-UNREVEALED GOP OPERATIVE MARVEL EFFUSIVELY AT AN OBVIOUSLY ASTROTURFED GOP EVENT:]
Chet Moogahan has lived and worked in Michigan's state capitol for a very long time. "Most rallies you see here are teeny-tiny things," he said. "When they had those anti-Trump 'marches' the media made so much of, it was really only three or four people, and they were midgets who looked ashamed of themselves."
But when he walked up to the state capitol steps to observe the demonstration, urging Gretchen Whitmer, a Democrat, to reopen the economy, Moogahan was blown away at the number of people in attendance, and Moogahan is not a man who is easily blown.
"It was amazing, spectacular, and astonishing. I saw what must have been a thousand cars coming in, and they each must have had seven or eight people in each of them, like cars the clowns come out of in the circus. And that wasn't counting the SUVs! It was so many people that I couldn't possibly put a number to it as it would be misleading."
[OKAY, NOW YOU MIGHT AS WELL TELL THEM HE'S A REPUBLICAN — BUT FIRST GIVE 'EM THE BIG TALKING POINTS — MAYBE THEY WON'T PUT IT TOGETHER!]
"Though there were some Trump signs, this march was about liberty, freedom, the sanctity of life, the pursuit of happiness, blah blah just cut when you think it's too much, Salena," says Moogahan, a Republican mumblemumble and loving father to six boys.
[TIME TO STICK IT TO THE ELITES!]
Moogahan is irked at the mockery online of the attendees. Some fancy newspapers compared demonstrators to "The Beverly Hillbillies," a reference to a supposedly funny TV show created by rich Hollywood elites back in the days when Walter Cronkite broadcast pro-Red China messages into American homes, disparaging salt-of-the-earth citizens much like these wonderful "Michiganders" who were not necessarily all wearing MAGA hats but you can bet they'll think about voting for Trump in November if the elites keep this up.
[BUT MAKE SURE TO TELL THE RUBES THAT THE ELITES ARE WITH 'EM, TOO, IN A GOOD NON-ELITE WAY.]
"And it wasn't all 'Yoopers,'" says Moogahan. "I saw several members of the moderate Republican Ford family, and some relatives of RNC Chairwoman Ronna McDaniel."
[NOW WRITE THE OPERATIVE A LITTLE SPEECH. NO NEED TO MAKE IT SOUND LIKE SOMETHING A PERSON WOULD SAY!]
"Those lush agrarian plains and small rustic communities do indeed house tillers of the soil, but industrialists and bankers — the decent savings-and-loan kind, not predators like Milburn Drysdale — also keep cottages here for their families' recreation. So I would say the childish insult they so childishly insulted us with is really an insult on they themselves," says Moogahan.
[HAVE THE OPERATIVE DESCRIBE THE SCENE. OR DESCRIBE IT YOURSELF IF YOU WERE THERE, HA HA HA!]
"They all stressed they just wanted to work. And the one guy was carrying a sign that simply said, 'Whitmer is a skanky whore' and we all thought that was pretty funny because we all certainly think she's a whore just like that Hillary."
[MAYBE YOU WANT TO CHANGE THAT TO "I NEED A HAIRCUT" OR SOMETHING, THEN ADD SOME CUTE BYPLAY.]
"There was a woman standing there with us, and she said, 'I'm out of work and I ain't eaten in two days, please Mister I'll wash your car for ten bucks' and I said, 'Five bucks or no deal.'"
[MAYBE FIX THAT ONE UP TOO. NOW HAVE SOME RICH RIGHTWING TV STAR SAY SOMETHING RIGHTWING AND THEN YOU PASSIVE-AGGRESSIVELY AGREE WITH IT.]
On the day of the Michigan protest, Tucker Carlson said that while he is a smart and reasonable man, the "so-called scientists" lie to get funding for their "climate" boondoggles and are probably lying about this. "If there is such a thing as this fake-sounding COVID-19, then why don't I or my friends have it?" asked Carlson. "I've been part of every big American trend since I was in prep school, and yet I don't even have the sniffles."
It does make you wonder if the people who think "The Beverly Hillbillies" is funny really know anything about science, or just want to make us all feel bad by pretending they do.
[NOT HITTING THE WORD COUNT? STICK IN A FEW GRAFS FROM AN INTERVIEW WITH SOME BIG REPUBLICAN IN THE AREA, AND TELL THE READERS THAT THE PROTESTERS AGREE WITH THAT PERSON. NOW BRING BACK THE OPERATIVE FOR THE WOW FINISH!]
"It's really that fundamental thing, that dignity of work. When you take that away from someone, that strips them of so many layers of who they are," says Moogahan. "I am he as you are he as you are me and we are all together. Look, you're the wordsmith, you put something nice at the end. Now I'm gonna go see if I can give my new administrative assistant a virus, if you know what I mean."
[NOW COLLECT THAT CHECK, BABY, YOU'RE IN THE BIG LEAGUES NOW!]