Caen Spree
It's Friday, why not a little dot dot dot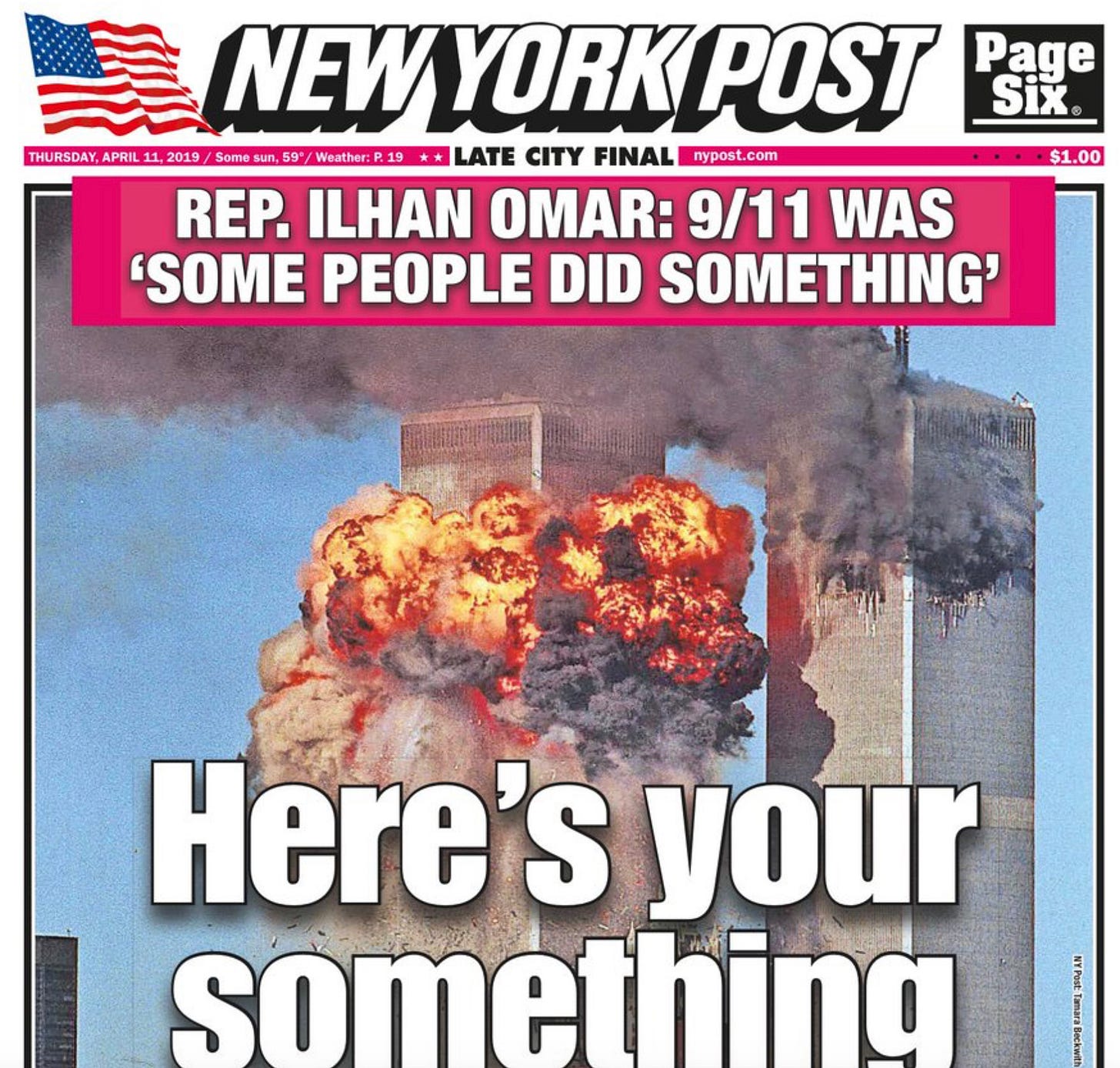 [Title explained.] Let's see, what happened this week:
Conservatives are trying to kill Ilhan Omar. That's just what Occam's razor tells me. We've already seen how enraged they are at her, and how they're driven to portray her reasonable skepticism toward U.S.-Israel and -Middle East policy as anti-Semitism.
It's not exactly like their hate-on for Alexan…
Keep reading with a 7-day free trial
Subscribe to Roy Edroso Breaks It Down to keep reading this post and get 7 days of free access to the full post archives.